Below are some of the questions we address with new or prospective clients. This list is by no means comprehensive. Allow ITS to perform a true security audit at your organization to obtain an individualized report. Often, issues of security and disaster recovery are pushed to the "back burner." It's only after the organization's productivity has been severely impacted that these items are taken seriously. Don't let this happen to you!
Data Continuity:

Are you currently running backups? Without verified backups, disaster may be a single hard drive failure away. The cost of retrieving data and restoring systems can exceed $10,000. With ITS MIT (our Managed Services offering), we'll schedule and monitor backups.
Are your backups completing successfully? Simply exchanging tapes or drives without checking the logs does not guarantee a successful backup. With ITS MIT, we'll examine backup logs and notify you of any confirmed or potential problems.
Are you taking removable media offsite? Damage to your building can destroy both equipment and backups, leaving you with no ability to retrieve your data. Let ITS develop a reliable backup and disaster recovery plan customized to your needs.
Can your backup data be retrieved and restored? Without someone testing backup restorability you cannot be sure that the data is recoverable in case of an emergency. With ITS MIT, we verify that backups are suitably reliable so that if the worst happens, you're protected.
Are your backups secured? Unless proper encryption is used, the loss or theft of a backup drive, tape or unauthorized access to online storage can compromise valuable business data. We'll configure encryption that exceeds industry standards to protect your critical data while in transit and off-site.
Do your backups consist of data files only? If the operating system, databases and line-of-business applications are not being saved along with data files, recovery time will increase significantly because the server will have to be reinstalled from scratch. We utilize products that provide consistency in case of total system failure, single application failure, or isolated file loss/damage/deletion.
Are data storage policies enforced on your network? Using Windows in its default configuration stores user data and files on the local workstations, negating the effectiveness of server backups. ITS will implement a centralized storage policy to ensure that system backups include all relevant information and that reliability on workstations is reduced significantly.
Can your backups be restored to different hardware? In the case of total hardware failure when new equipment is required, often the same components are no longer available. Recovery will be longer and more difficult unless the backup has been properly configured. ITS designs backups plans with this information in mind. To minimize productivity loss and ensure efficiency, a quick system recovery is of the utmost priority;
RAID (Redundant Array of Independent Disks):

Can your server tolerate a hard disk failure without losing data? Different RAID configurations result in varying degrees of protection. RAID-1 and RAID- 5 will preserve data when there is a loss of one disk drive, while RAID-6 will keep data intact even after two disks have failed. We'll assist with migrating your mission-critical data to RAID-6 arrays and provide secure and reliable backups.
Does your server utilize Software or Hardware RAID? Software RAID uses "write through" (data must be committed to disk before performing the next function), resulting in slower performance. Software RAID uses more resources (processor and memory), and takes longer to rebuild in the event of disk failure. Hardware RAID enables "write caching" (which temporarily stores data in battery-protected memory to allow the next function to proceed), providing better throughput and more consistent recoverability. We always recommend hardware RAID. Sometimes ITS can migrate legacy configurations in-place with minimal cost.
Is your RAID configuration being monitored? Without comprehensive monitoring, warning signs may be missed; examples include a dead write-cache battery, disk errors, and a degraded RAID array (one or more disk failures). With ITS MIT (our Managed Services offering), we'll proactively monitor and maintain the health of your RAID array and disks, among many other factors.
Security:

Are your software updates and patches current? If your operating system and application software are not updated on a regular basis, your systems are at significant risk. With ITS MIT (our Managed Services offering), security updates and software patches are a critical priority. We work diligently to ensure updates are performed in a non-invasive, efficient manner.
Do you have a current inventory of your hardware and software? For auditing and insurance purposes, it is important to know the details of your technology investment. With ITS MIT, we will keep an updated account of serial numbers, types of hardware, and software licenses.
Is your software properly licensed? The rules for legally using software differ from one vendor to another and can change without overt notice. ITS will help you navigate long, dry license agreements and ensure you're in compliance with them. This includes the count and versions of deployed software.
Is your physical environment suitable for your critical technology? Unless environmental factors like temperature and humidity and monitored, your systems may be subject to premature breakdown and costly repairs. With ITS MIT, environmental monitoring is performed 24×7. Variances in conditions are reported promptly so that quick action can be taken.
Anti-virus and anti-malware: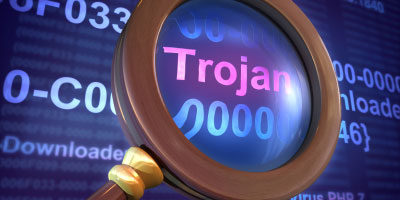 Malware and viruses are the number one cause of lost productivity. Organizations using outdated or poorly designed anti-virus products are many times more likely to experience loss of productivity due to system downtime. Worse, data leakage may occur, compromising your proprietary data, confidential files and information which you may be required by regulation to keep secure. ITS will help your organization select products and implement them to meet or exceed industry standards. With ITS MIT (our Managed Services offering), we'll manage these products and address security issues proactively.
My anti-virus product says I'm secure, so I am, right? Probably not. Comprehensive security is about much more than using updated anti-virus software. Properly implemented and managed technological security policies are second only to a well trained staff. There is no substitute for vigilance and education. We can design a plan that takes all of these factors into account, providing true security and peace of mind for your organization.
avast!

Why use avast! branded security products? Over the years we've evaluated dozens of security products. Often they are buggy, problem-prone or cause performance problems. avast! products are lightweight applications that use fewer computing resources while still providing excellent protection; avast! has an aggressive update cycle to improve protection against new viruses; its streamlined centralized management and reporting capabilities enable more efficient control of the anti-virus function. Choose avast! from ITS to get the best in support from a local vendor, backed up by USA-based support from avast!
How to purchase avast: Business users purchasing 5 or more licenses may contact us by telephone, email or contact form. If you're not sure which product suits your organization best, we'll discuss the requirements and prepare a competitive cost quote. Non-profit, educational and healthcare organizations are entitled to significant discounts. Organizations seeking to migrate from a competitive product line are also entitled to a discount. Note: we do not sell to or support residential users.
How to obtain avast! support? If your organization purchased avast! from ITS, you may contact ITS to receive assistance; if you obtained your avast! licensing from another source, please contact avast! at http://www.avast.com/support, or call avast! headquarters internationally at +420 274 005 777. Beware of "free" support offered by USA 1-800 numbers. Often these companies will charge high fees for support unrelated to avast! Should your original place-of-purchase be unavailable, we may be able to provide support by migrating your customer ID to ITS. Support in these cases may be billable. Note: we do not sell to or support residential users.