What is Access Control?
We often talk about the importance of placing extensive roadblocks and security measures to deter unwanted users from stealing important data on your networks. But what about the physical business office space and other access points? These physical locations are just as important to protect.
Access Control is the process of granting or denying entry to resources such as offices, storage areas, and other areas of business. It can be manual or automated.
By controlling admission to certain areas in a business environment — whether it be employees entering the building or visitors needing to enter specific facilities — access control helps ensure that only authorized personnel are allowed into certain areas and that data remains secure at all times.
Cloud-Based or Automated
Automated admittance requires using a card reader, biometrics scanner such as fingerprint recognition, voice recognition software, an access panel with a keypad entry option, etc.
Manual Access
Manual entry control involves granting entry to users through a key, access code, badge, or another physical object.
What Challenges Can Access Control Solve?
Let's take a look at a few critical issues many organizations face in relation to unrestricted access that proper access control can solve.
Employees Entering Unnecessary Areas: While not always an intentional threat, employees who enter secure offices can be cause for concern. Access control limits areas according to employee needs, ensuring everyone has accessibility to only the necessary areas for their work. This prevents security breaches and the accidental introduction of unwanted materials into restricted areas.
Controlling Visitor Access: Restricting access to only those who are allowed inside helps prevent unauthorized individuals from gaining access to restricted areas containing confidential data or dangerous materials.
Maintaining Internal Security: By granting access based on authorization levels, entry control also helps maintain internal security by ensuring that outsiders are not accessing areas with confidential information—or worse yet, stealing it!
How Does Access Control Work?
Access control functions in three different steps.
Authentication
The first step is verifying a user's access rights. Users must present valid credentials (such as their badge, access code, or fingerprint) that are checked against an approved list before access is granted.
Authorization
This step determines if the user is allowed access to a certain area. Access may be denied based on time and/or location.
Granting Access
Following the authentication and authorization steps, access is either granted or denied based on the user's access rights.
Products That Restrict or Manage Access
When reviewing different types of access control products that may be beneficial to your organization, the ITS Group features two of the best.
---
NET2
Features: A PC-based access control solution, the Net2 software offers control of sites with up to 1,000 doors. With tailored privileges and an easy interface for users, this software is intuitive and simple, and the single-door architecture makes installation and maintenance easy.
Benefits:
Free Upgrades
Unlimited Client Workstations
COVID-Secure Sites
Integrations Available
Usage Reporting
Who would this be good for? The Net2 would be perfect for any organization with many different points of access at different locations, like school districts or campuses.
PAXTON10
Features: Security comes first with the Paxton10. With video monitoring capabilities, this software makes it easy to have a more hands-on approach when it comes to building security. Accessible from any device with an internet connection, Paxton10 software makes it easy to manage and monitor the security of your site.
Benefits:
Online User Interface
Remote Access
Customizable Dashboards
Free Mobile Apps
System Reporting
Who would this be good for? Great for workers on the go, managers who need access to several facilities but are not always present, and business owners/facility managers who need access control as well as video monitoring capabilities.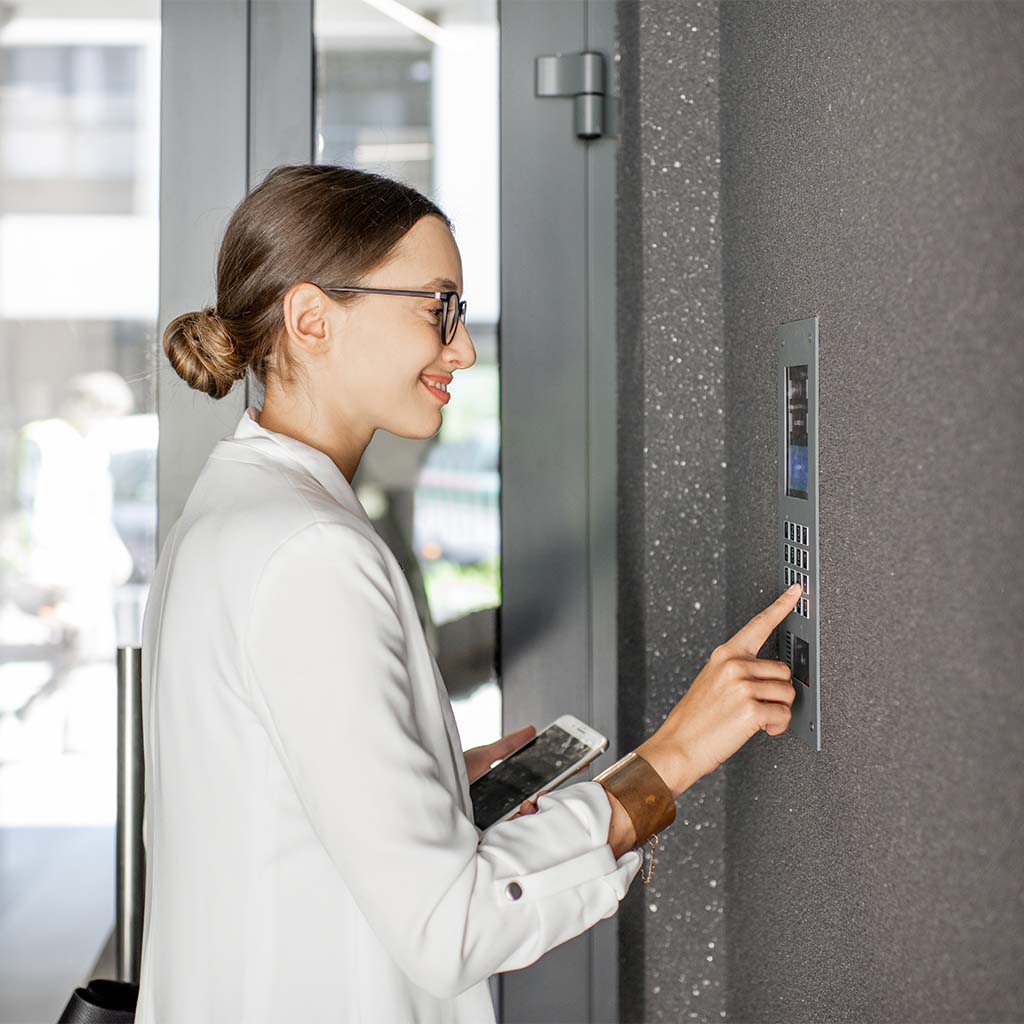 Level Up Physical Security with ITS Group
Access control is important, and it shouldn't just be a one-time investment. ITS Group takes a holistic approach to security, meaning we invest in both cybersecurity and physical security to provide our clients with the safest possible digital and physical environment. ITS Group offers expert access management and ongoing updates so that you can rest assured your physical security system is up-to-date and functioning correctly.
By working with us here at ITS Group, you can receive quality access control management services and ensure that all of your access points remain secure. Schedule a consultation today to learn more about how we can help protect your data and people!