Surveillance Video Services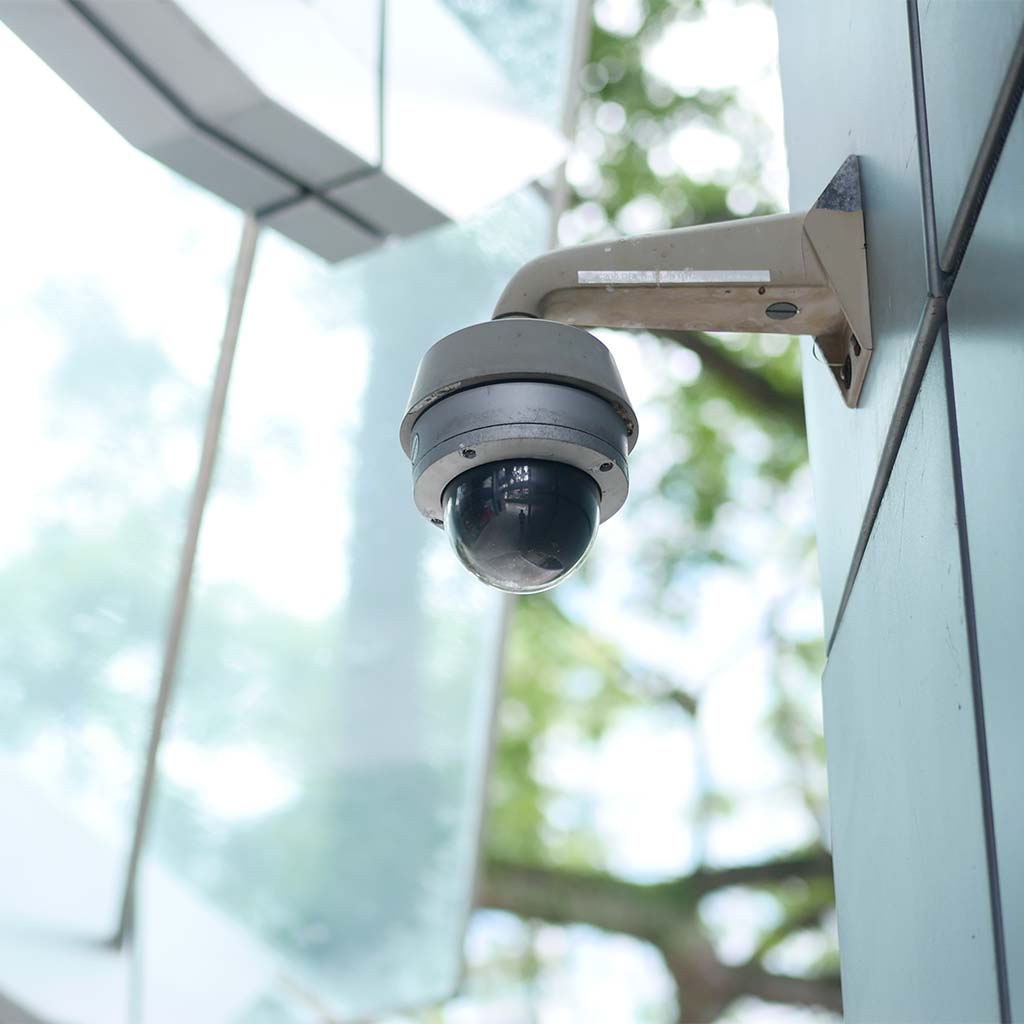 Get the security you need
With the rising threats of hacking, data breaches, and other cyberattacks, your business must be protected at all times. Cybersecurity is your defense against these online threats, but what about more traditional, physical security measures? These days, it's no longer enough to just install a surveillance video and hope for the best.
You may have noticed that homeowner surveillance videos have become all the rage. From video doorbells to CCTV cameras, many people are stocking up with the latest security gadgets without realizing what happens to that recorded footage. When it comes to your business, surveillance video services require more maintenance and data security than your doorbell.
It's easy to understand why surveillance would be important, but how in the world do you find the type of surveillance video system you can trust?
Issues With Regular Surveillance Systems
Too Many Vendors and Siloed Processes
One of the biggest issues businesses face with run-of-the-mill video surveillance systems is working with different vendors for their access control and video security. With multiple vendors comes a multitude of problems. Not only do you have separate networks and numerous hands in the pot, you have no idea where your data is housed or how it's being used. Your video vendor could be monetizing your data or housing it in an unsecure cloud environment.
Transmission to the Cloud
Cloud-based systems can be beneficial, but you need to make sure your data is secure and protected from any malicious activity that could occur once it's out of your hands. Hackers and viruses can target cloud services, leading to stolen or corrupted data. If your video vendor isn't a cloud expert who can ensure your private data is housed in a secure environment, chances are your data is unsafe.
No Ongoing Maintenance
You will find that most security surveillance providers don't even notify you if there is a problem with the hardware. They'll set up your surveillance camera and only provide maintenance when you notice something is wrong. At best, this hands-off approach can lead to wasted time and money. At worst, it poses a detrimental security and legal concern when something does happen and there is no video evidence. Regular maintenance is essential for any security system, as hardware can wear down over time due to regular use and environmental factors.
Products We Use
At ITS Group, we only use the best products on the market to ensure data safety. We specialize in Axis cameras and Digital Watchdog software for video recording and analysis. Let's take a closer look at these two products so you can make an informed decision for your business.
---
Axis Cameras
Key Features
Increased scene intelligence
24/7 accurate detection
Built-in cybersecurity features
Premium Axis Q-line camera functionality
What should you use it for?
Axis cameras are reliable cameras built for even the toughest conditions. These heavy-duty cameras are built to last and present a crystal clear image at a distance. Axis cameras are specifically designed to cover large areas and feature great detail when zooming in. These cameras work well for office spaces or schools.
DW-Spectrum Video Analysis and Recording
Key Features
Easy interface
Regular system updates
Scalable from one to thousands of devices
Webcam support
What should you use it for?
DW-Spectrum products put reliable software first, with continuous updates and user-friendly interfaces. DW-Spectrum recording is great for areas that need constant coverage and monitoring.
Go with the Trusted Experts
When it comes to your surveillance video services, trust is key. If you are working with a firm that monitors private footage and data, you want your relationship to be one of absolute trust. You should never have to worry about what someone is doing with your recordings.
You also want a system that will keep your business safe and secure at all times while protecting your data from malicious activity. These are just a few reasons for partnering with ITS Group.
We Can Manage the Entire System
At ITS Group, we understand that it's not just about hardware. It's also about having a system that is professionally installed, managed, and monitored to ensure it's working properly. We will manage your entire network and system, ensuring all your physical security components work cohesively.
Secure Transmission and Storage
We make sure your data is secure and protected during transmission and storage. We know where your data is going, where it's stored, and how it's protected—giving you peace of mind.
Proactive Maintenance and Support
With ITS Group, you can rest assured that your technology is in good hands. We proactively monitor and maintain your system to catch potential issues before they become bigger problems—ensuring good performance and reliability.
ITS Group Can Help Keep You Safe
ITS Group is the trusted partner in video surveillance, helping to keep your businesses safe and secure. With our managed IT services, cybersecurity, access control, and video surveillance services all seamlessly integrated together, we'll make sure your system is always running at its best, allowing you to feel confident that your data and business are secure. 
Get an IT assessment today and see how we can help protect your business!