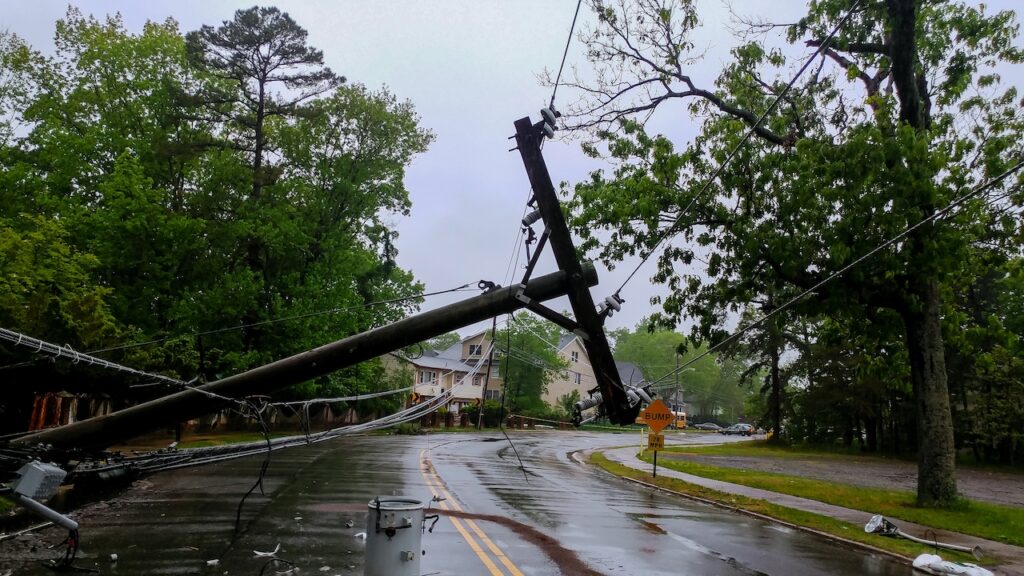 Hurricane season has started and is here to stay for a while. The 2022 Atlantic hurricane season officially began June 1st and will end on November 30th. The National Oceanic and Atmospheric Administration (NOAA) predicts an above-normal season, with a likely range of 14 to 21 storms, including 3 to 6 major hurricanes.
Moreover, with the COVID-19 pandemic still prevalent in much of the country, small businesses face an unprecedented level of uncertainty heading into hurricane season. Many business owners are still trying to grapple with the financial fallout from the pandemic and are not sure if they can afford to weather another major storm.
Thus, it is crucial to understand the hazards hurricanes pose and how to prepare your small business IT and processes.
What Threats Do Hurricanes Pose to Your Business?
While the most obvious threat during hurricane season is physical damage to infrastructure, businesses also face significant risks to their data. High winds and flooding can destroy on-premises servers, laptops, and other devices. Even if these physical devices survive intact, they may be rendered inaccessible due to power outages or downed communication lines.
Data loss can have devastating consequences for businesses of all sizes. In addition to the direct costs associated with rebuilding lost data, businesses may also face indirect costs such as lost productivity, missed opportunities, and reputational damage. In order for your business to survive intact, make sure to prepare your data for hurricanes.
How to Prepare Your Data for a Hurricane
Fortunately, there are steps that you can take to protect your small business IT infrastructure and data during hurricane season.
1. Have a detailed plan for business recovery and continuity that you test often.
In the event a hurricane strikes, your company should be prepared, with a strategy in place. Your employees should understand the plan, which encompasses knowing evacuation procedures and safety. Your strategy should include how you will recover your data so you can resume work in an alternate location (either in a new space or remotely) if needed.
The next step is to test, test, and test again. A shocking 1 out of 5 businesses does not maintain a business continuity plan. Testing will help you identify any potential weaknesses in your plan so that you can address them before a disaster strikes. Most importantly, trial runs can give you and your employees the confidence to evacuate and recover properly during an emergency.
2. Invest in data storage on the cloud and off-site.
Ensure that all of your business's data is backed up on the cloud or an off-site server in a secure location—preferably anywhere away from a hurricane's reach. If data is lost, that increases downtime for employees while they wait for data recovery, at a cost to small businesses of $5,600 per minute and even more for larger companies.
Storing data on the cloud makes accessing data instantaneous from any location. Smart data storage methods help companies avoid costly downtime by ensuring employees have a way to return to work as quickly as possible.
While no business can completely eliminate the risk of data loss, having a comprehensive plan in place for smart data storage will help to minimize the damage caused by a hurricane.
3. Strategize smart physical storage.
Always make sure that your hardware is protected to the extent possible—especially if your small business IT stores data only on-site. This entails having a proper server rack that is bolted to the ground or wall and ensuring that any devices not in use are stored in a dry, extremely secure location. If possible, keep devices off the floor to prevent flooding damage.
Taking these steps to prepare your data—and your business—for hurricane season is critical to your company's success.
Hurricane Season is Here! Protect Your Data with ITS Group!
ITS Group offers comprehensive backup and disaster recovery solutions to help small businesses weather the storm. Our experienced team can help you develop a plan for business continuity and data protection, so you can rest assured that your data is safe in the event of a hurricane. Contact us today to learn more!