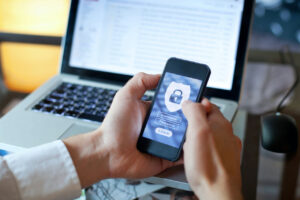 In this day and age, data privacy is more important than ever. With data breaches happening all the time, it's no wonder that businesses are scrambling to tighten their data security measures.
But privacy isn't just about keeping your data safe from hackers. It's also about making sure that your customers feel safe sharing their information with you. In this blog post, we will discuss why data protection is so important for organizations and how they can tackle their privacy requirements.
What is Data Privacy?
Data privacy is the practice of keeping your digital information secure and away from malicious cybercriminals. This includes protecting your data from being accessed by unauthorized individuals, as well as ensuring that it isn't used for unauthorized purposes.
Why Do Businesses Need to Protect Their Data?
One of the main reasons businesses have data privacy requirements is because of industry-specific laws, like HIPAA in the healthcare sector. Regulatory privacy laws mandate certain data security and privacy measures that businesses must take in order to protect sensitive data and boast a trustworthy ethos to customers.
This digital security is critical for businesses because it helps protect their customers' information. When customers feel confident that their data is safe with a business, they are more likely to do business. In fact, 87% of internet users will not do business with an organization if they are worried about their security practices.
Data privacy also helps businesses protect themselves from breaches. A data breach can be costly, from both damages to reputation and actual funds to fix the problem.
Why is Data Protection Important?
Data privacy is important because it helps protect your data from being accessed by unauthorized individuals and defines your company's reputation. Taking chances with privacy can lead to irreparable damage that could have been prevented with strategic and expert support.
Does My Business Need to Follow Data Privacy Regulations?
The answer to this question depends on the regulations that are applicable to your business. There are a number of different privacy regulations, and each one has its own set of requirements.
Many regulations depend on the industry you work in. For example, if you're in the healthcare industry, you will need to comply with HIPAA regulations. If you're in the financial industry, you will need to comply with privacy regulations like PCI DSS. Consulting with security experts is crucial to ensure you're in compliance with industry standards.
How Can My Business Create Privacy Policies?
If your business doesn't have current privacy policies in place, you will need to create them. This can be a daunting task, but luckily there are many resources available to help you.
One of the best ways to create data privacy policies is to model them after existing regulations. This will ensure that your regulations are compliant with industry-specific standards.
The best way to do this is by consulting with IT professionals. They can help you create policies that are tailored to your specific privacy needs.
Protect Your Business Today
If you'd like to learn more about protecting your data, reach out to a professional from ITS Group today. We're experienced in assisting businesses with everything from cybersecurity and cloud solutions to networks and managed services. We'll make sure you have the tools you need to secure your data!