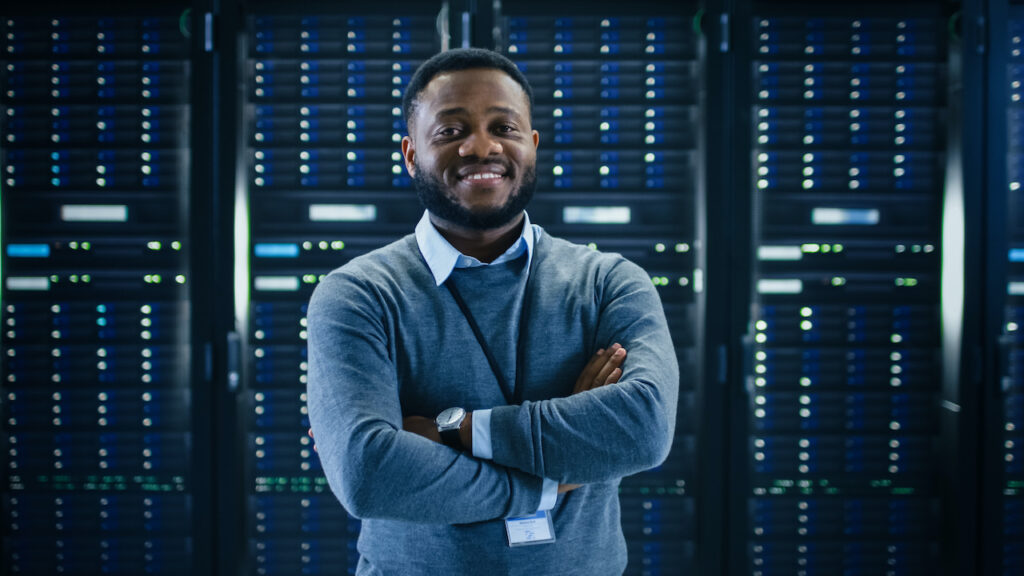 In 2022, your business's security shouldn't be one of the things you have to worry about. When you find the right managed services provider (MSP) to keep things safe, you have a whole team working for your security.
The job of an MSP is to keep your network running smoothly and your technology performing all the functions your business needs. A big part of that responsibility is to manage your cybersecurity to ensure your systems remain up and your business and customer data are protected.
To make sure you're getting security-focused support, ask these questions as you evaluate potential IT partners:
Do they take a proactive approach to security that prevents instead of reacts to attacks?
This is one of the most important questions to ask. A good MSP will have a 24/7 system monitoring and alerting system in place so that they can detect any potential threats as soon as possible. As the saying goes, an ounce of prevention is worth a pound of cure!
Working with an IT provider that offers managed IT services instead of a break/fix model is a good first step, as an MSP is incentivized to prevent problems up front; putting in extra work toward prevention results in less time repairing systems later on, while simply pushing problems down the road means more business for a break/fix provider.
Do they provide secure, comprehensive backups?
There's almost no worse situation than losing all your data unexpectedly. Regular data backups are a foundational part of any business continuity plan, and a good MSP will have a secure backup system in place so you can rest easy knowing that your data is always safe.
Secure backups include encryption and are stored in a location that is separate from your primary data center. This way, if there is ever a disaster or attack, you'll still be able to recover your data.
Do they provide employee security training?
Employee security training is one of the best ways to protect your business from the risk of human error. A good MSP will provide employees with the information they need to stay safe online and to identify potential threats.
This includes things like how to spot phishing emails and what to do if they think their computer has been infected with malware. Employee security training can also include penetration testing to test how your employees would respond in the event of a real-life cyberattack and how easy it would be to access your systems.
Do they provide hardware and software assessments?
A hardware and software assessment can help you get a better idea of your company's security posture.
An MSP can help you identify unknown devices on your network that could be potential security risks. They'll also be able to separate business-essential devices from unnecessary ones, thereby reducing the chance of a devastating attack.
Do they have experience in helping clients get secure solutions in place?
Every network is different, which means there isn't one solution that will work for everyone. A good MSP will work with you to determine the best possible protection for your environment so that they can live up to their promise of keeping you safe online.
You'll want to work with an IT provider that has proven experience in helping clients with their security setup and maintenance. In the best-case scenario, your provider will have experience in successfully helping other businesses in your industry or area that have similar security needs.
Work with a Security-Savvy MSP in 2022
The future's looking bright, but it's important to plan ahead by finding the right MSP today. You can make the new year much brighter by setting yourself up for security success simply by working with the right people.
Contact ITS Group today to learn more about our security and managed service offerings. We're happy to help you get your network security ready for anything 2022 throws your way!