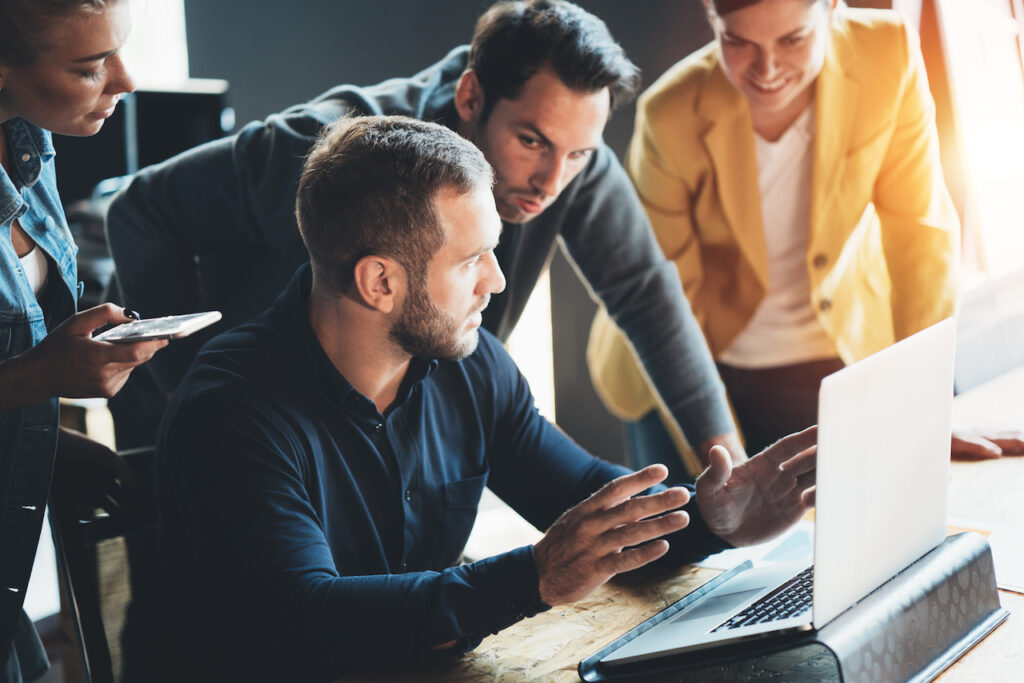 Managed IT services and break/fix services both play important roles in the world of IT business support. But, to know which service is best for your organization, it's important to understand the differences between the two.
Cost Differences
Break/Fix Services
If you're on a tight budget, a break/model may seem like your best bet, since you only pay for the service you need. For some businesses, a break/fix model works, generally if they depend on very little technology.
With that in mind, break-fix providers charge users à la carte for services needed, from consultation to repairs and hourly labor. This makes it impossible to budget for unforeseen issues. They also rarely include strategy in their services, meaning recurring issues are more likely, and data breaches will be more costly.
Managed IT Services
Managed IT services come with predictable costs in the form of a fixed monthly cost, often less than that of a salaried employee. This allows companies to budget more easily for their IT needs instead of worrying about what surprise expenditures may pop up.
MSPs do offer strategic IT consulting—and they depend on your business's technological success to maintain revenue—so you are far less likely to experience recurring issues, huge losses from unforeseen events, or overpriced hardware and software.
Customization Differences
Break/Fix Services
Break/fix providers generally do not tailor their approach to each business. Because they don't have contracts or an on-going business relationship, their model relies on offering one-size-fits-all solutions to keep their time and resource expenditures low. Again, this model is usually only beneficial for businesses that do not depend on technology for their day-to-day operations.
Managed IT Services
The managed IT services model depends on keeping clients happy—otherwise they will lose out on your month-to-month business. MSPs therefore constantly monitor your networks and strive to find the solutions that will most benefit your business, whether it's increasing your security, streamlining your technology infrastructure, or lowering your costs.
Differences in Availability
Break/Fix Services
Because they offer one-time services, break/fix service providers don't generally have the resources to dedicate to a round-the-clock helpdesk. They can be difficult to reach, and depending on the service you need, you may have to wait days before a technician can address the issue. This can be damaging if you're experiencing downtime or loss of business in the meantime.
Managed IT Services
Managed Services Providers generally have dedicated helpdesks and ticketing systems to ensure that issues get resolved promptly—again, because their business model depends on client satisfaction.
If you do experience a major network issue, outage, or breach, your managed IT services team can respond immediately to mitigate the damage.
Relationship Differences
Break/Fix Services
Unfortunately, with the break/fix model, there's no guarantee of who you will work with or when. This leads to weaker relationships, and a lack of confidence in the IT provider.
Managed IT Services
When you select a good managed services provider, you will receive the benefits of a partner-like relationship and you will work with the same people consistently. Your team of IT experts will monitor the network 24/7 and will be dedicated to your company's IT success.
Contact ITS Group Today
For all of your managed IT services needs, you can count on the expert team at ITS Group. Our team understands the importance of reliable technology. We also know the surging demand for productivity, services, and income generation and the technical constraints that challenge organizations.
We strive to be your technology partner with a heavy emphasis on business solutions. Our team evaluates organizational objectives and technology requirements to identify dependable solutions that address current and future requirements. Contact us today to learn more.