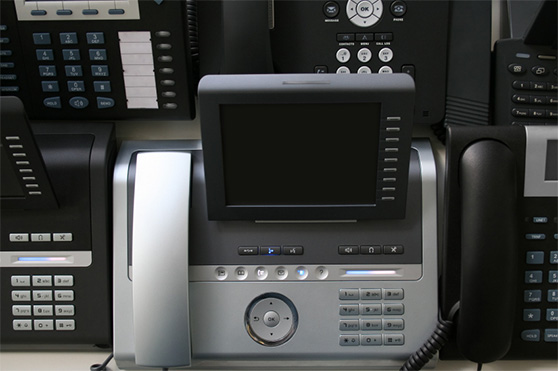 What is VoIP?
VoIP (Voice over Internet Protocol) is a term used to describe a group of technologies used to connect and deliver voice telephone calls over the Internet.
Top reasons to select ITS to deploy your business VoIP solution:
Cost savings with an aggressive return-on-investment.
Purchase and lease plans available.
A fully integrated, business-grade solution with a single point of contact.
Reliability. Built-in cloud-based redundancy from SIP trunk provider.
Extremely flexible configuration – no limitations on features.
Excellent call quality. Careful planning, monitoring and network design ensure an optimum environment for VoIP.
A fully monitored system backed by superior ITS service and support.
Standardized components and protocols; fully compliant with industry standards
Fast, friendly, local service; ITS is a very successful family-owned company dedicated to making technology work for your enterprise. Selected manufacturers located locally to provide expedited services.
Expert support; ITS associates average more than 20 years of technology experience. USA-based support from upstream vendors and manufacturers.
Why do ITS clients have an excellent voice experience?
With so many options and competing systems available, ITS embarked upon a search to find providers who align most closely with our service offerings and business values. These are some important points to that end:
ITS provides solutions that combine purpose built hardware with an open architecture framework
We only recommend products that comply with the Internet Engineering Task Force (IETF) RFC 6314 Standard (very important for call quality and reliability)
User friendly web portal for use by the client's assigned administrative personnel to request configuration and programming changes
Local, knowledgeable support provided by ITS